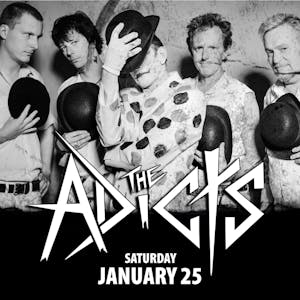 The Adicts at Town Ballroom!
No one under 12 admitted. Minors under 16 need to be accompanied by a parent or legal guardian. Government issued identification is required for entry. No exceptions
The Adicts
Punk band from the UK, formed late 1977 after previous incarnations as Afterbirth & the Pinz.
The Band:
Keith Warren (2) aka Monkey (16) - Vocals
Pete Davison (2) aka Pete Dee (2) - Guitar
Michael Davison aka Kid Dee - Drums
Former members:
Dave Menza - Bass
Shahen Hagobian - Bass
John Ellis (20) aka Scruff (4) - Guitar
Dan Gratziani - Violin
Mel Ellis - Bass
Tim Hocking - Bass
https://theadicts.net/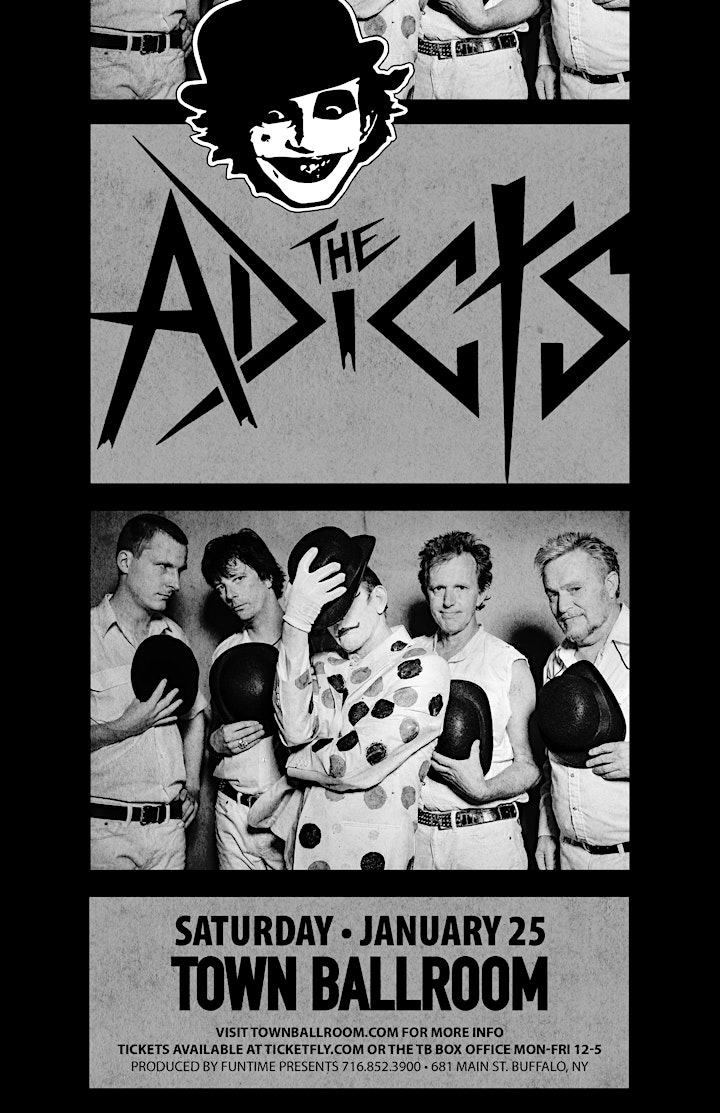 Venue Information:
Town Ballroom
681 Main Street
Buffalo, NY, 14203