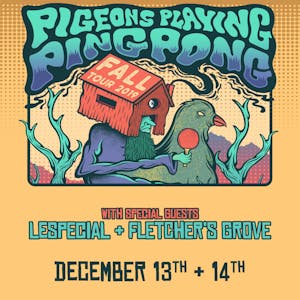 Pigeons Playing Ping Pong
Fletcher's Grove
Town Ballroom
Buffalo
,
NY
Pigeons Playing Ping Pong at Town Ballroom!
No one under 12 admitted. Minors under 16 need to be accompanied by a parent or legal guardian. Government issued identification is required for entry. No exceptions.
Fletcher's Grove
Known for their high-energy shows, the band mixes a fierce rhythmic foundation, dual guitar solos, and an Appalachian tinged mix of genres that makes standing still nearly impossible. By focusing on musical intricacy and creating seamless improvisation, Fletcher's Grove has captured the imaginations of thousands in the Mountain State and beyond.
http://www.fletchersgrove.com/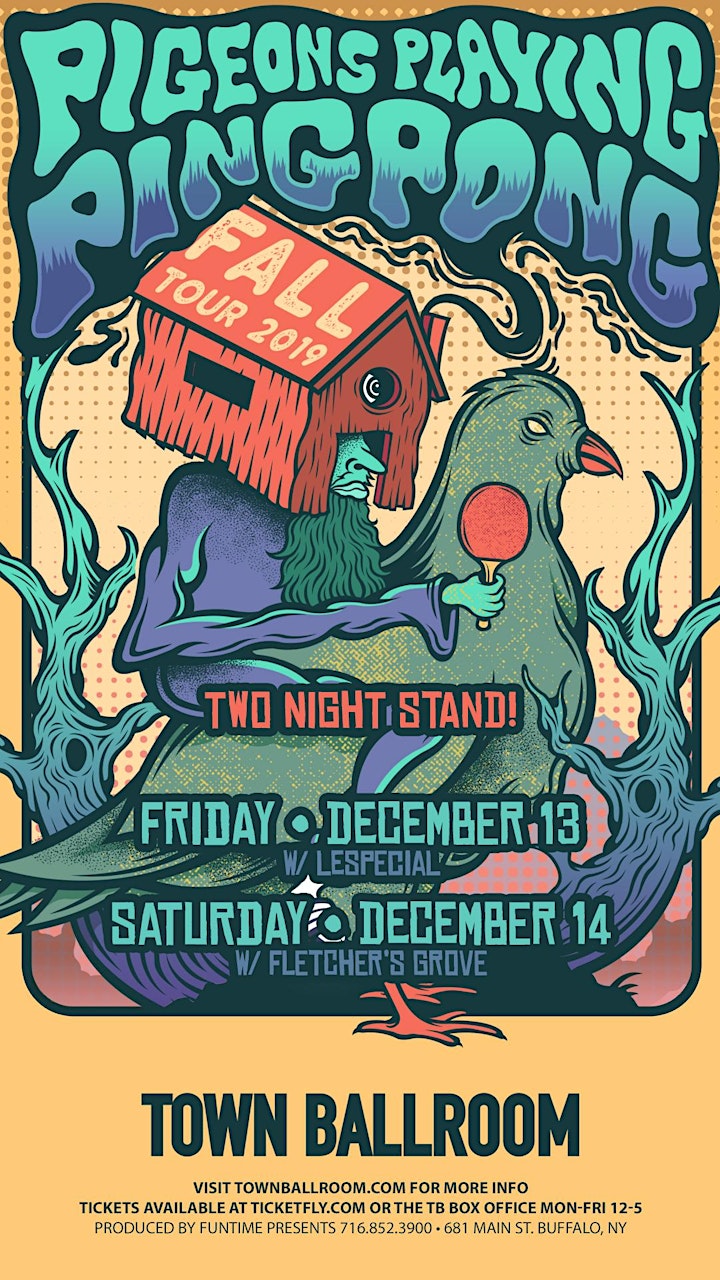 Venue Information:
Town Ballroom
681 Main Street
Buffalo, NY, 14203