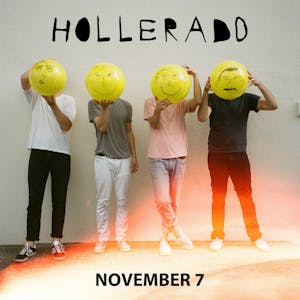 Hollerado
Town Ballroom
Buffalo
,
NY
$20.00
Tickets At The Door
Hollerado appearing at Town Ballroom in Buffalo, NY
No one under 12 admitted. Minors under 16 need to be accompanied by a parent or legal guardian. Government issued identification is required for entry. No exceptions.
Hollerado
An intensely loveable quartet and one of Canada's fastest rising talents, Hollerado have earned their stripes playing with The Dead Weather, Weezer, Fucked Up, Black Lips, Titus Andronicus, and others.
"A terrific 35-minute set, somehow fusing gospel harmony vocals and Neil Young-like electric guitar to a punk-rock kick. Their music was both compact and expansive, abrasive, yet cheerful." – Boston Herald
"Well-honed and energetic, the band recalled the bulk of melodic '90s rock." – SF Weekly
"The YouTube buzz band Hollerado blows it up, too, with tunes amusing ("Fake Drugs") and poignant ("Juliette")." – Philadelphia Inquirer
Official Websitehttp://www.hollerado.com/
Facebook URLhttp://www.facebook.com/hollerado
Twitter Username http://twitter.com/hollerado
MySpace URLhttp://www.myspace.com/hollerado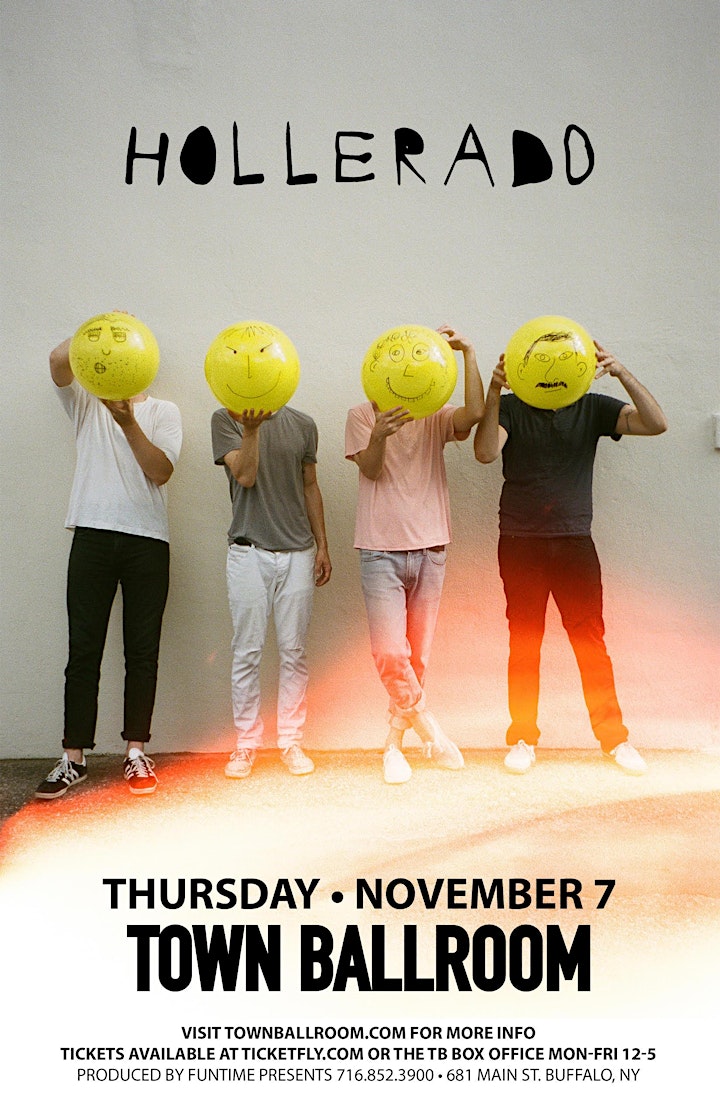 Venue Information:
Town Ballroom
681 Main Street
Buffalo, NY, 14203